BlueBoat
Blue Robotics have just launched their new exciting product, the BlueBoat. With preorders started already and full availability in September, this is seen as a new exciting product that will challenge the Unmanned Surface vehicle market as one of the most affordable and robust units in its class. BlueBoat is a ideal platform for hydrographic surveys, robotics system development and scientific missions.
The Blueboat exists for you to build on top of and is easily and endlessy expandable.
All the electronics and wiring and batteries are integrated into the vehicles hull, allowing the space between the hull to be completely dedicated to payload integration. The hulls are designed with flat inner walls, creating a low wake sensor area ideal for survey sonars. The blueboat can carry upto 15kg of batteries and payload and including its cross members and bottom of hull mounting points allowing you to carry most sensors.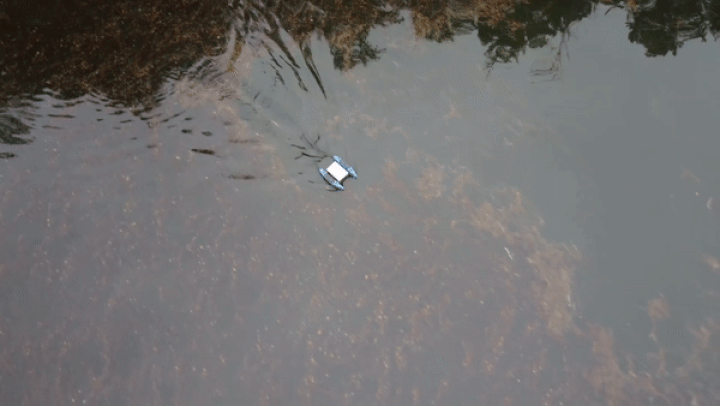 One of the cool features we like is the weedless feature. The boat has been designed with a deep hull shape that pushes weeds and debris down and out of the way. Anything that isnt pushed away is swept away by the weedless propellers that are mounted on the M200 motors.
The Blueboat has a long range wifi radio that connects to the base station box from upto 1km away using the standard antennas.
With the BlueBoat able to fold up into a compact size, this allows it to fit into most car boots. So shipping around wont be an issue.
 A few things to take note of, You will still require a laptop, battery pack, charger and a gamepad - if you want to control the boat manually.
 I'm sure once its released this will be a game changer in its field.
Get yours now!